Finance Sustainable Buildings
Green Neighbourhoods as a Service (GNaaS)
Circularity
Long term
Bankers without Boundaries (BWB)) are currently exploring Green Neighbourhoods as a Service (GNaaS), a new model whereby a central entity, on a city or regional basis, oversees an area-based retrofit programme. Works are funded through a long-term (30 year+) comfort and maintenance contract with the residents with anticipated reductions in energy demand and efficient use of local heat and electricity generation then offsetting the proposed comfort and maintenance fee. Community benefits can also be increased through this neighbourhood approach to regeneration and investment. Pilot projects are currently underway in Milan and Zagreb with plans to extend to other cities, including Edinburgh.
See proposed operating mechanism: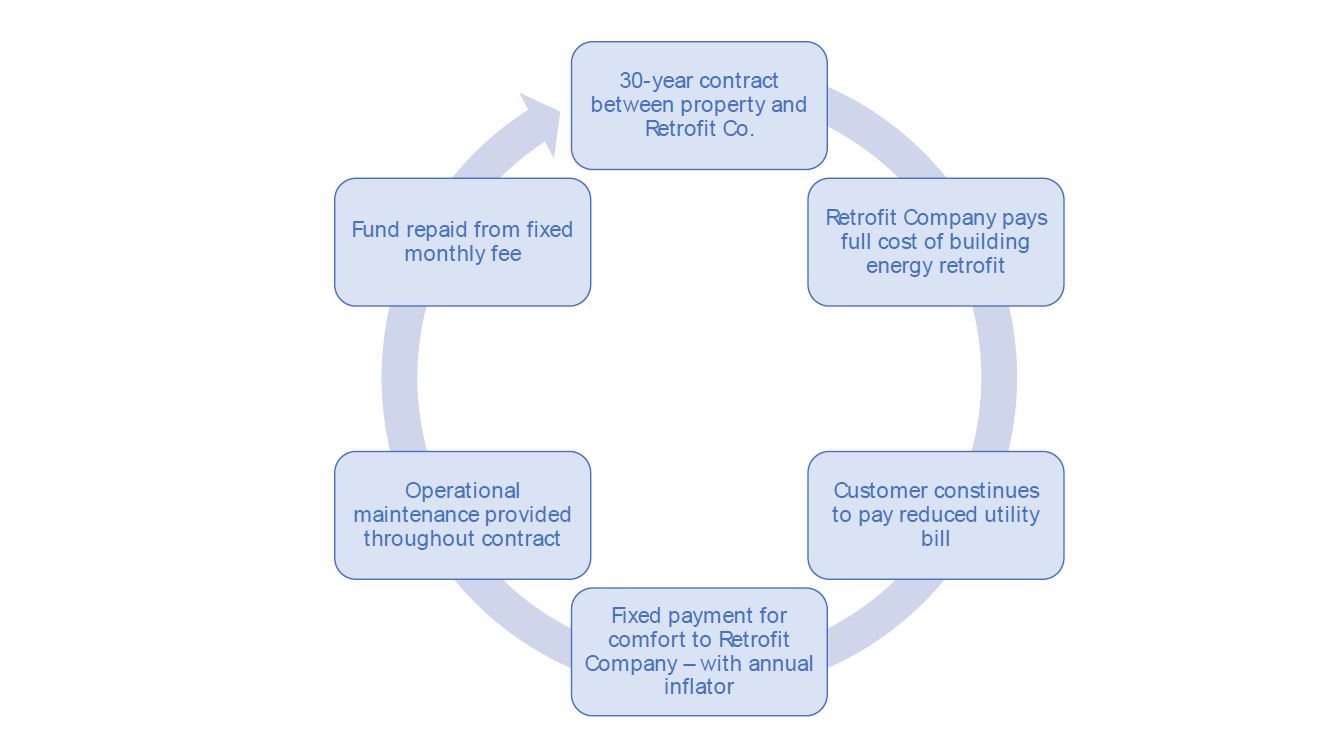 Socioeconomic impacts
The Green Neighbourhoods as a Service ("GNaaS") concept which establishes a central contracting entity in a city or region that designs, commissions, manages and funds deep energy retrofit on a street-by-street basis with incremental community investments at no cost to the property owners, regardless of ownership and usage typology.
Related to
By applying this scheme at the neighbourhood/district level, the central entity in charge of implementing it will be able to take advantage of the development of scale economies in the deployment of district energy retrofitting plans. This means taking advantage of the benefits of large-scale services and goods procurement and, in turn, facilitating through green public procurement the development of a secondary materials market that will lay the foundation for the deployment of a secondary market for goods for the construction and retrofitting of buildings. Thus, through this instrument, circularity and SER*  framework factors are enhanced.
*Suffiency Efficienciency Renewable (SER) framework for buildings
Copyright ©2023 European Environmental Bureau