Finance Sustainable Buildings
Energy Services Companies and Energy Service Agreements
Facilitator
Short term
Energy service agreements (ESA) are a contract between a third-party investor and an asset owner to deliver energy savings as a service. It is an evolution of the traditional shared-savings model provided via Energy Performance Contracting (EPC) but structured more like Power Purchase Agreement (PPA). Basically, the investor invests in energy efficiency opportunities and operates the energy equipment to provide services to the asset owner who in exchange agrees to pay their historical utility bills to the investor.

When the ESA contract ended, the project costs have been paid, the building owners continue to pay reduced bills, and energy saving become their profits.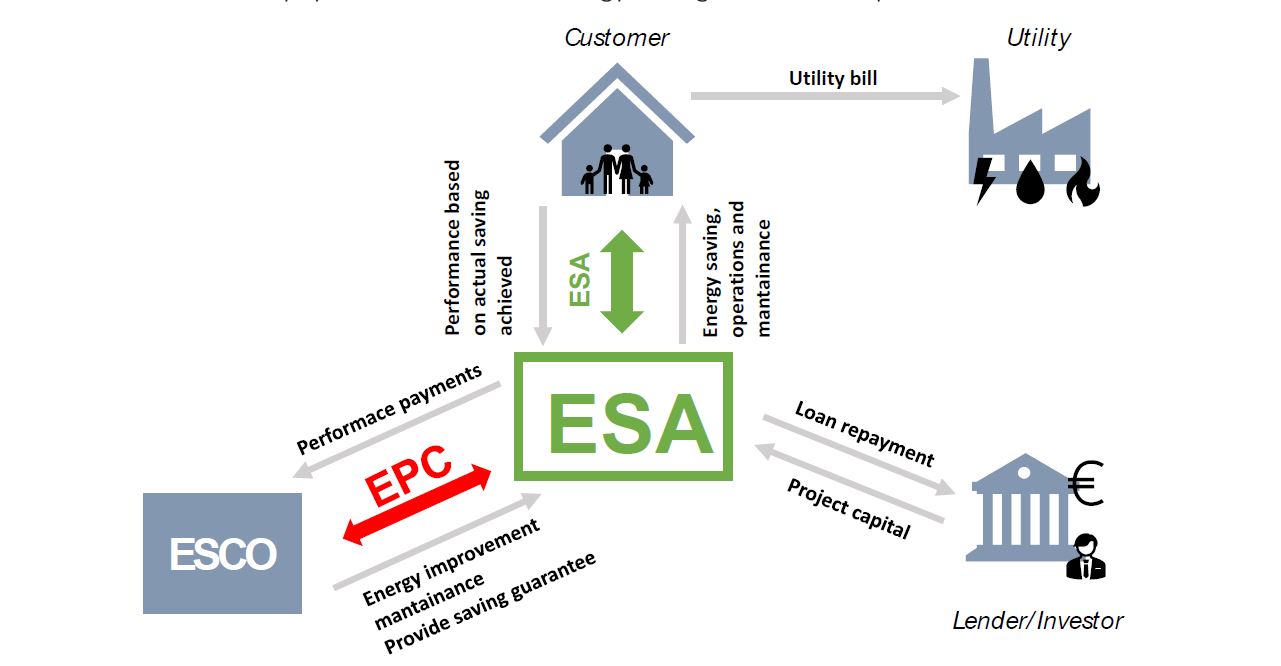 Socioeconomic impacts
ESAs offer promise for retail energy retrofits because they limit risk while still providing an avenue for short-term energy and cost savings.
These instruments are dedicated to investing only in energy efficiency projects seeking a return based on savings achieved. Some of these Socially Responsible Investment (SRI) funds have partnered with governments.
Related to
This instrument will enhance the access to individuals to funding to acquire a property while ensuring the funds needed to transform a specific real estate asset into an efficient, sufficient or "green" property through building retrofitting. Attention must be paid on the conditions required to consider an asset as efficient, sufficient or "green", those should be validate by a independent third party accredited by an European agency.
Study Case: Energy Services Companies and Energy Service Agreements

ESA in the United States

In the past few years, a growing number of ESA projects has been implemented in the US, mainly targeting large buildings, such as Metrus Energy, mostly involving the installation of LED lighting. More recently, ESAs are also available to single-family housing and are offered by several EE service providers and financial organizations. For example, in New York, there is the Home Advance financing program for single-family homes that offers energy efficiency retrofit packages, with a reduction in electricity use up to 5% and in heating fuel use up to 20–25%. To date, ESAs have not been used for deep retrofits that save at least 30%. The execution of larger projects with larger savings could be addressed by combining ESA financing with utility incentives (ACEEE).
Copyright ©2023 European Environmental Bureau